It's been a good while since my last briefing so I thought I would highlight some of the forum activity currently being posted.
Sad News following the
Death of Peter Wragg
he was one of those pivotal people at AP films working closely with Derek Meddings and at the BBC VFX Unit. To help celebrate his working life we high light some of his notable productions and remember him fondly.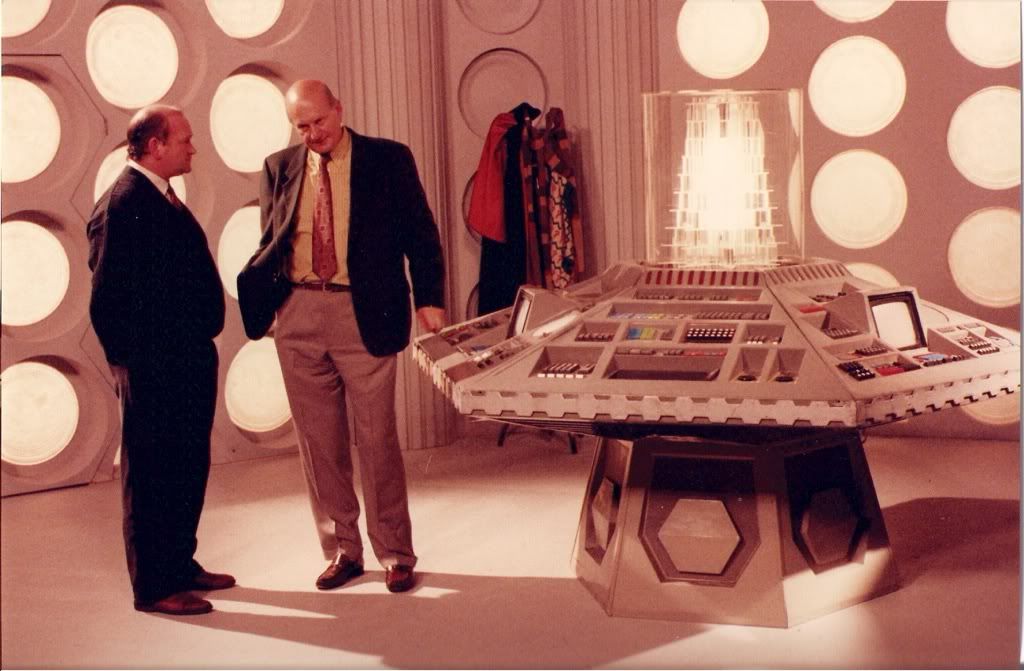 I have to say a big THANKS!! to Paul Bradbury for his marvellous
Airfix Stingray Feature
Everything you ever wanted to know about this kit including the box art and instructions. If you have a good example of this kit and don't mind me 3D scanning it please get in touch.
bernie.walsh@mac.com
In case you haven't seen the
Scratch built 50" Eagle
being made by Darren Robertson he would be happy to show you how it's done on a shoestring budget. Darren is a really nice guy and is a scratch building supremo (Did you see his Imperial Stormtroopers Helmet build..!!??)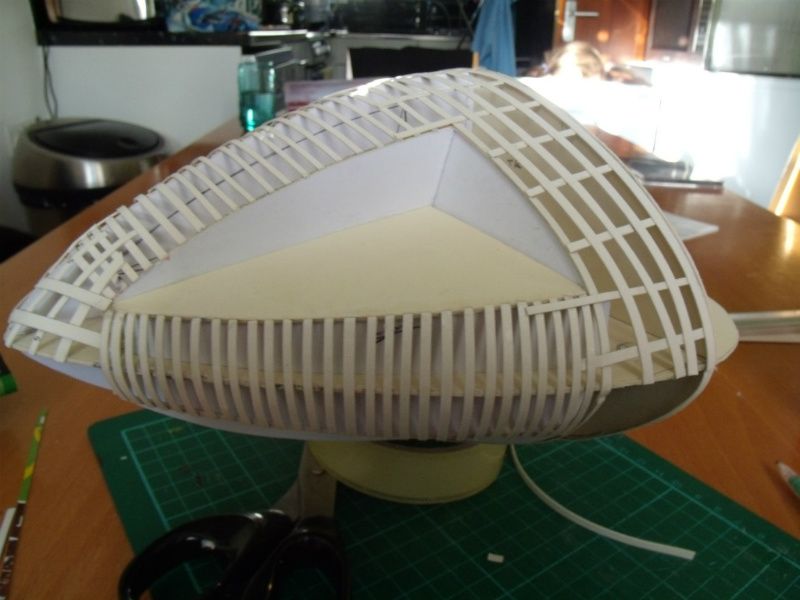 I have been a bit quiet lately because it's been head down, busy time at ETF HQ. The UFO kit is almost ready for launch with the last part in make right now. The kit has evolved a long way since I first sketched it, it's now a very engineered product available with motorised options as well as built and finished by us
Studio Scale UFO Kit Available soon..!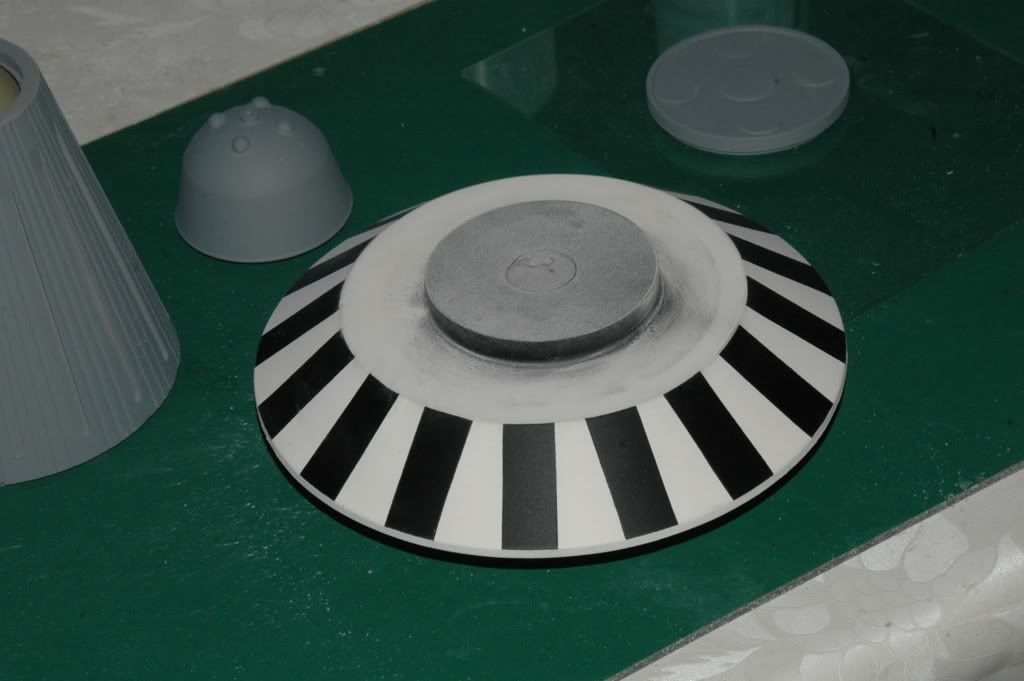 Studio Scale Main Mission Tower kit, is still moving along, I have almost finished mastering of the window sections to open them up and allow for internal lighting.
Main Mission Tower Kit - latest news update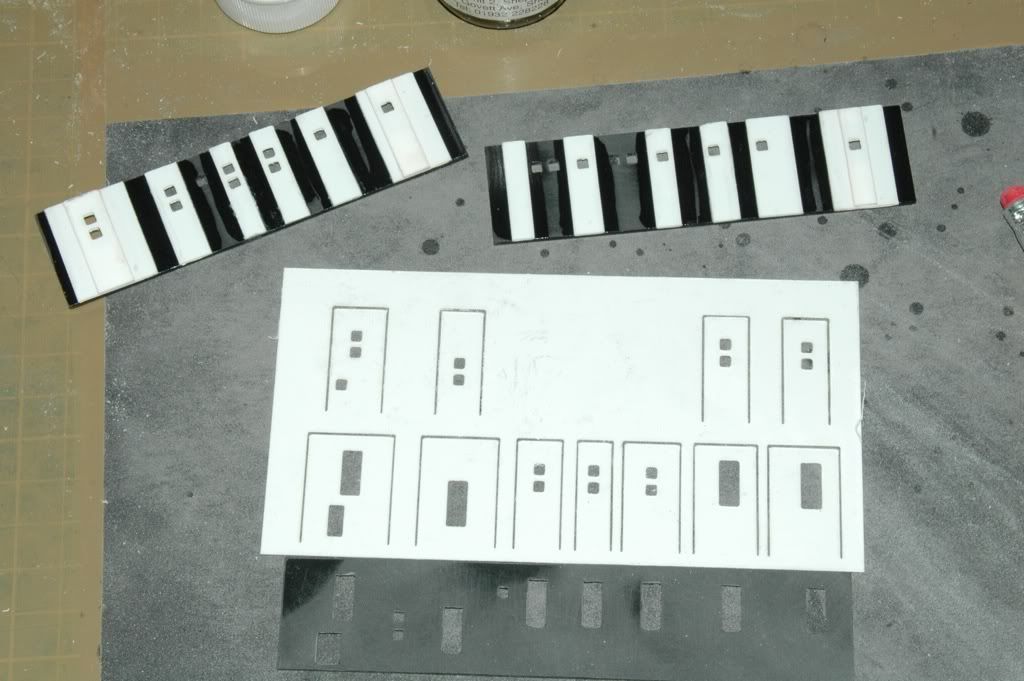 Just when you thought it was safe to go back in the water, Mamas "Studio 2" Pitsillis takes his latest Skydiver for a spin around the lake:
Radio Controlled Skydiver model
This is an excellent build and the ultimate in water fun, Mamas sells this as a kit if you are brave enough to take on the thrust and control systems, actually he makes it look easy.
SMT's Battle Cruised from War games Announced
One of the best 44" Studio Scale Eagle Build is here, Eagle 2010 is making a quality replica and shows us how to get that top 10% result.
Eagle2010's Eagle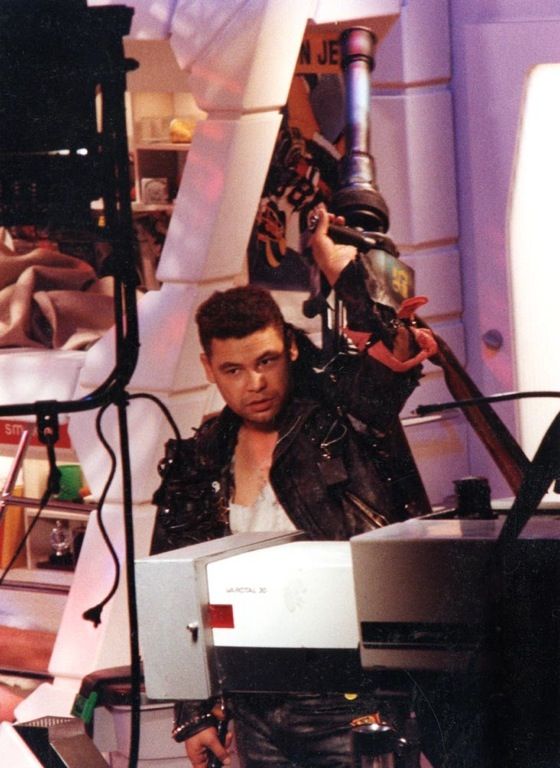 Andy Hopkinson has started a look at his time with Red Dwarf, Bazookoids at the ready..!
Red Dwarf Series 3 with Andy Hopkinson
Cassini Skydiver kit now complete
You have to see this to believe it, yes it's that good.
So we are action packed with the usual banter and good idea's spinning around.
We have fun and build stuff...
Bernie.