I thought I'd share some pics of my MkII Viper as it nears completion . It just needs a couple more decals adding to the underside and finishing with a clear coat . I'm using a gloss coat ( from a can) and using fine sanding pads to buff/burnish it to a semi-gloss finish . For weathering I'm using pastel chalks . I'll probably dirty it down a little more before I'm done , as I'm not sure if it's a little too subtle at the moment . Building the model has got me watching the show again and onscreen the Vipers are pretty grimy !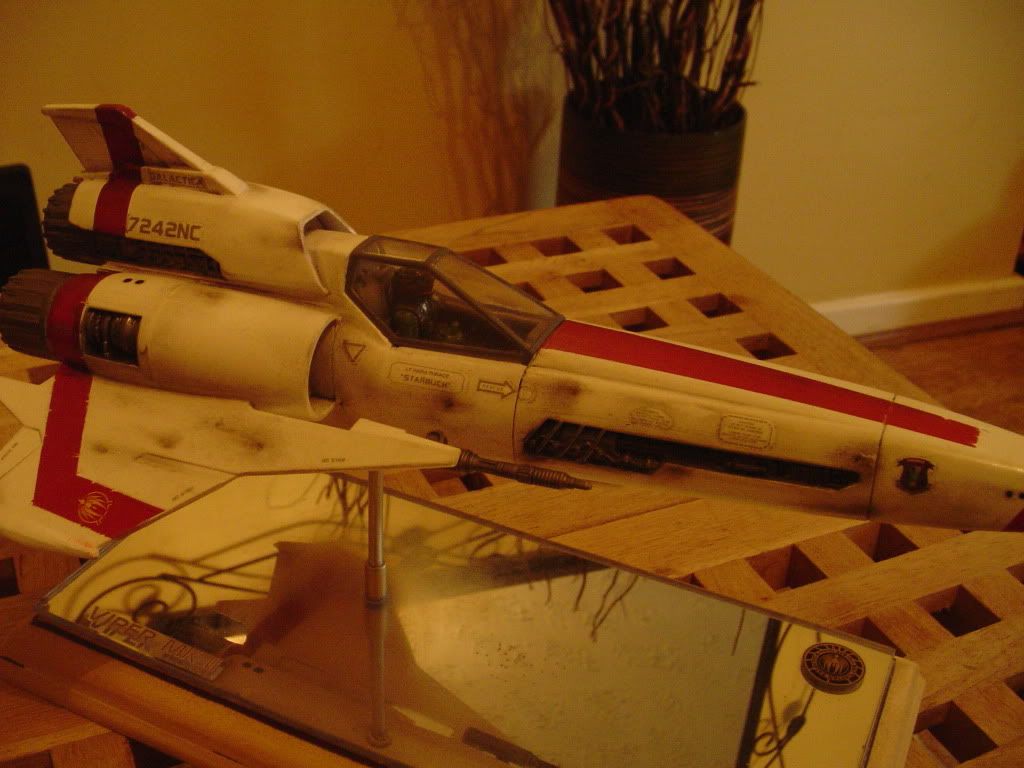 A few spots will need "touching up" and the canopy and pilot need finishing . It's probably old news now , but I must say , this is a great kit and I'm very tempted to get at least another one , especially as the Revell re-issue is so reasonably priced , doubly so as Modelzone are now selling them for £12.99 !
And I must thank forum member richardlamer for helping me out with the decals .