How to use Promodellers Weathering Wash
Step by Step guide


OK panel lines! I think most modelers make to much out of a simple process, it seems to cause no end of problems to the beginner.
I think this is because people over complicate the process, this is how I have been doing it for the last ten years and never had a problem.

This is a safe way to do panel lines and if you dont like it, it washes off.
It is safe, as it is clay based and has no solvents, alcohol or other chemicals.


Firstly make sure the model is completely dry, this is a must or the mix will weld itself on. It doesn't have to be a gloss finish in fact this works just as well on a mat finish.
Shake well, very well as it will separate. It comes ready to use but you can thin even more if required with warm tap water but remember to mix well.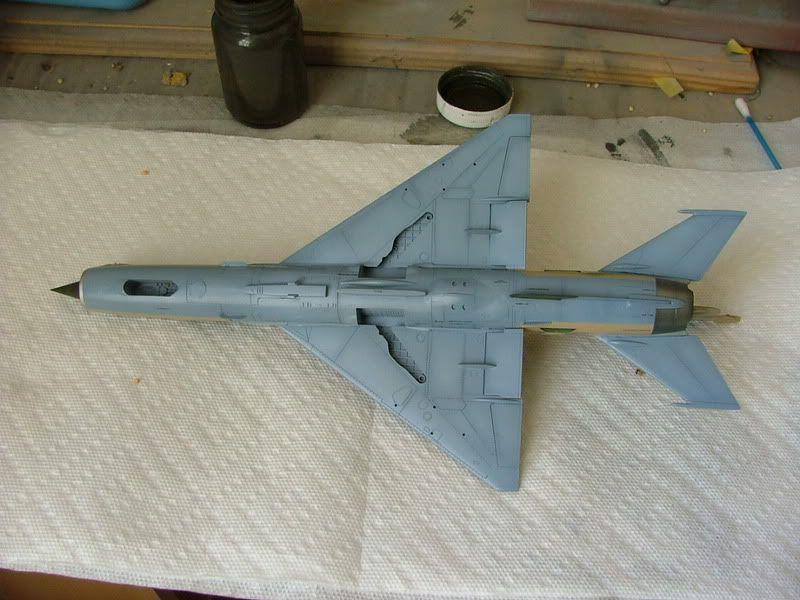 Then using a soft brush slap it all over the model.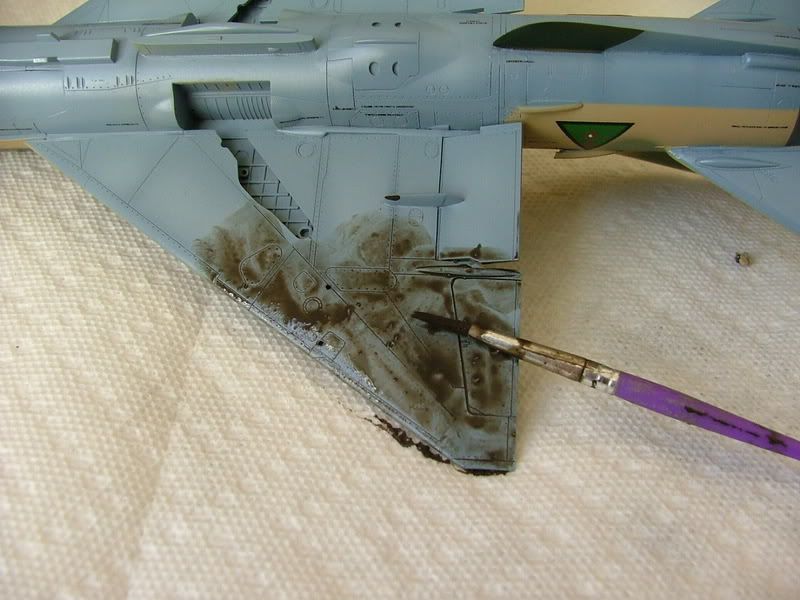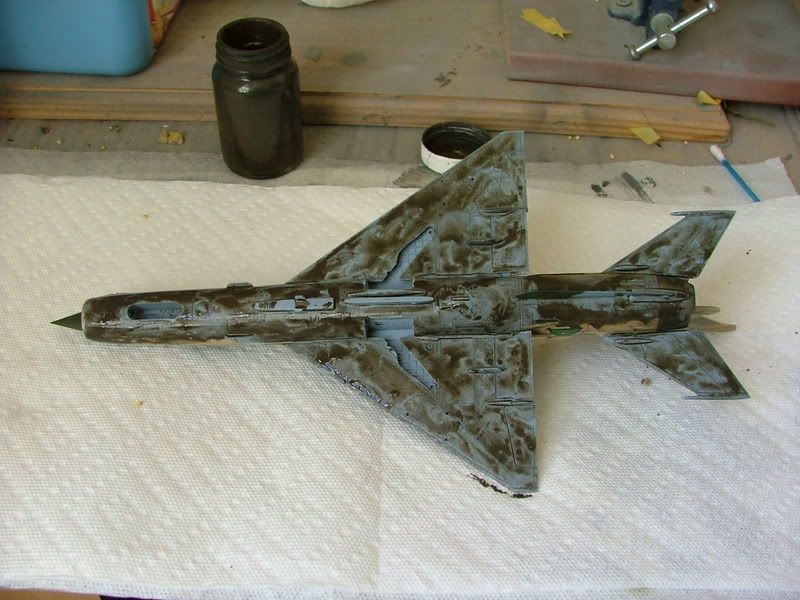 It will dry in about half to one hour, if you get areas that don't dry, a blast from the airbrush speeds things up.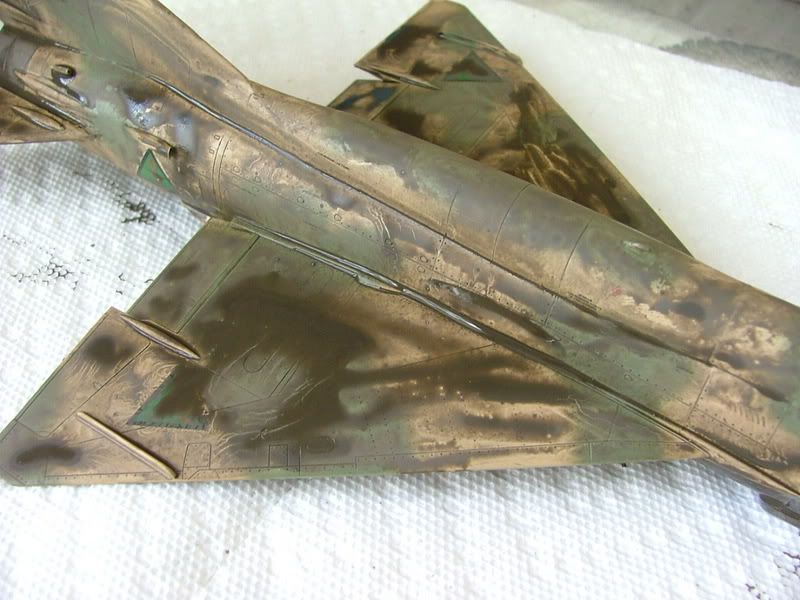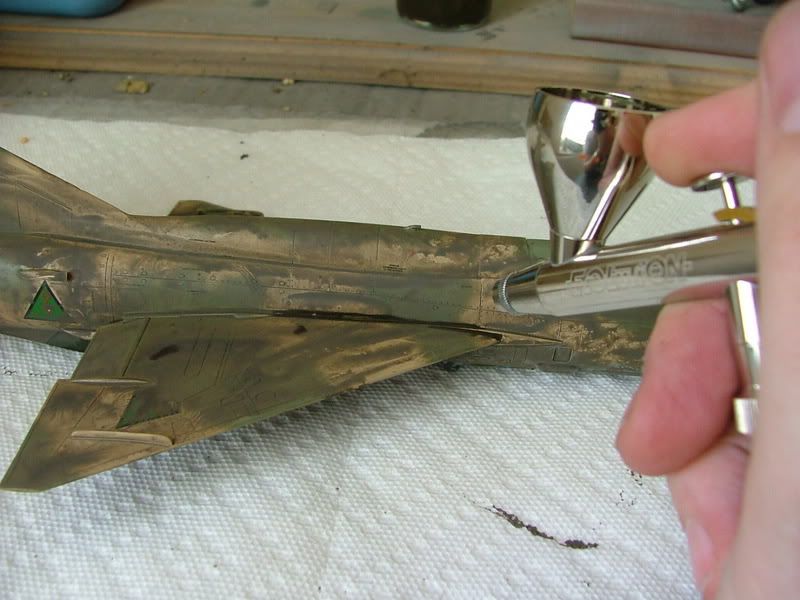 When dry it can be removed, don't worry about leaving this stuff on as I have left it on for three weeks to see if would come off OK which it did.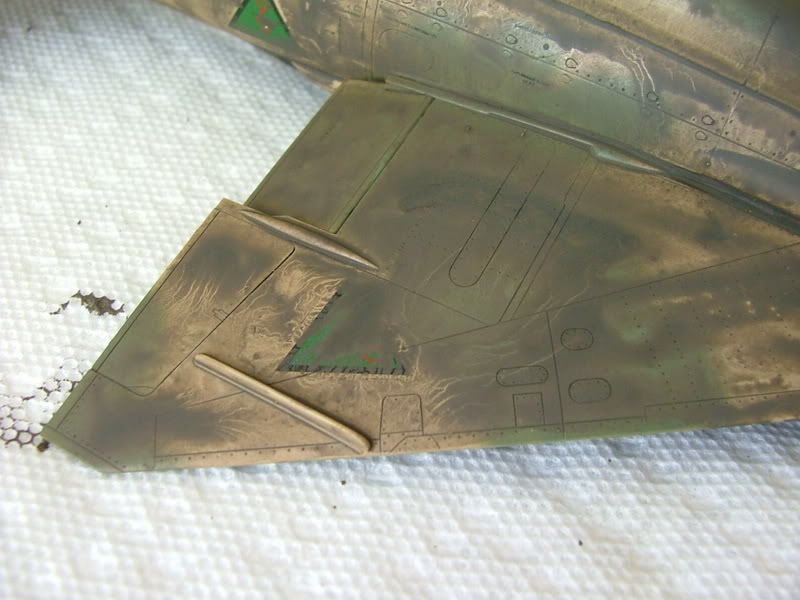 Next it's time to remove the clay. Using some good quality kitchen roll, which I cut into small squares, I lick to moisten, just a little a wipe off, that simple.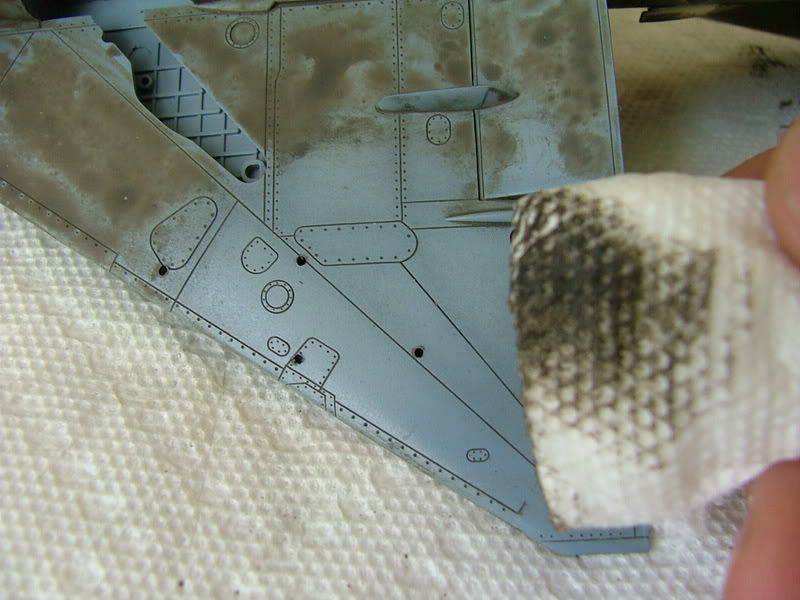 If needed, use circular motions to remove the clay. 




Use a cotton bud, again moistened, to get into the corners and tricky areas, then go over the model again to make sure you got it all off. If you do take it out of the panel line just re apply again.




Then the same thing for the rest of the model.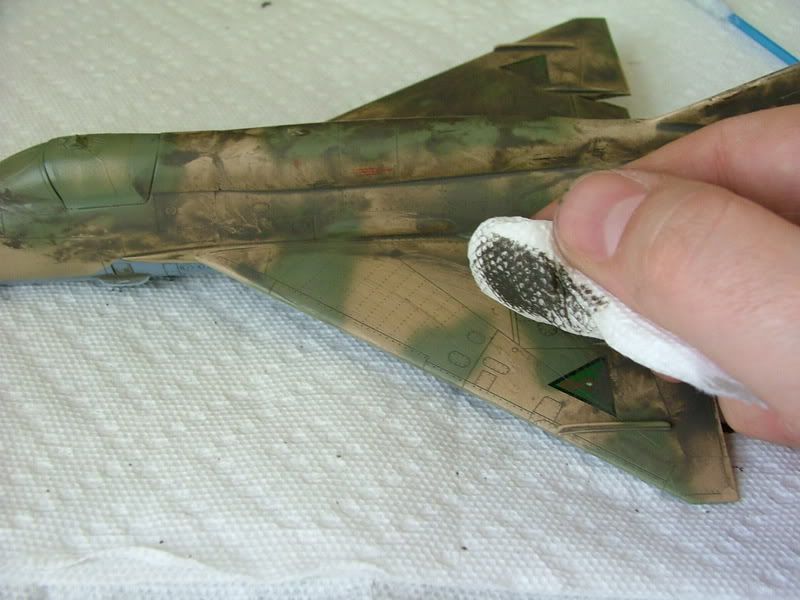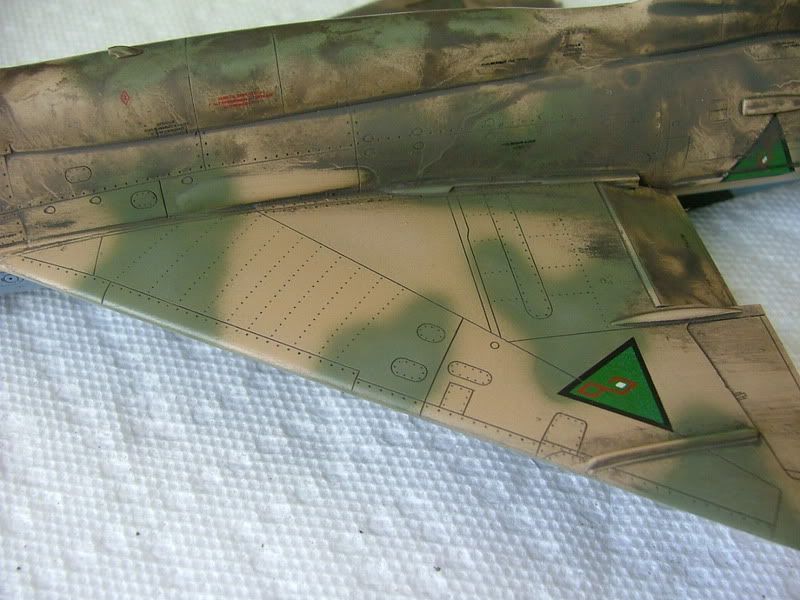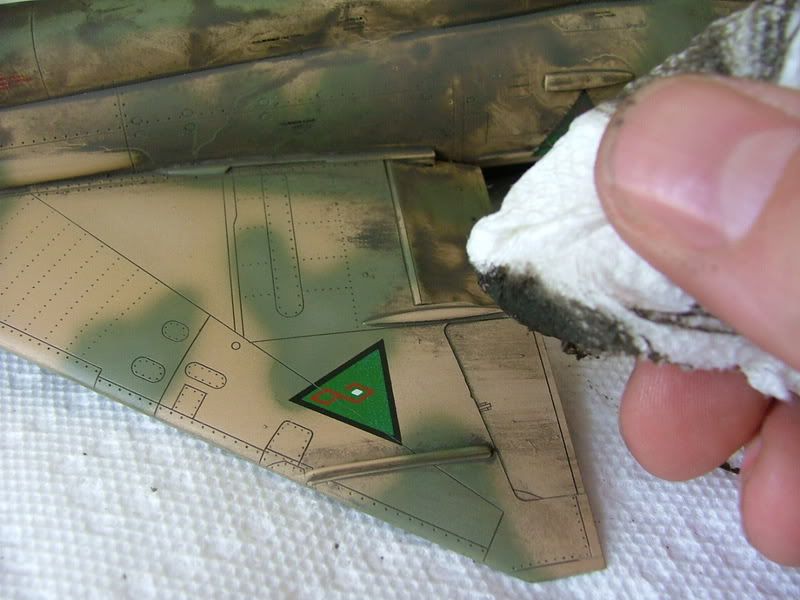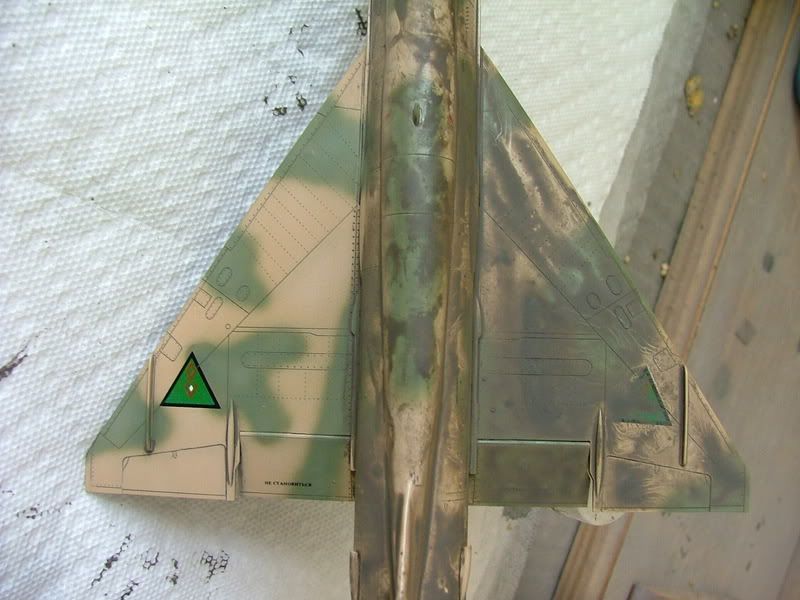 Remember to get it off any areas were you don't want it as when the model is given the required finished coat (Matt, satin or gloss) the clay will darken making it stand out a lot more.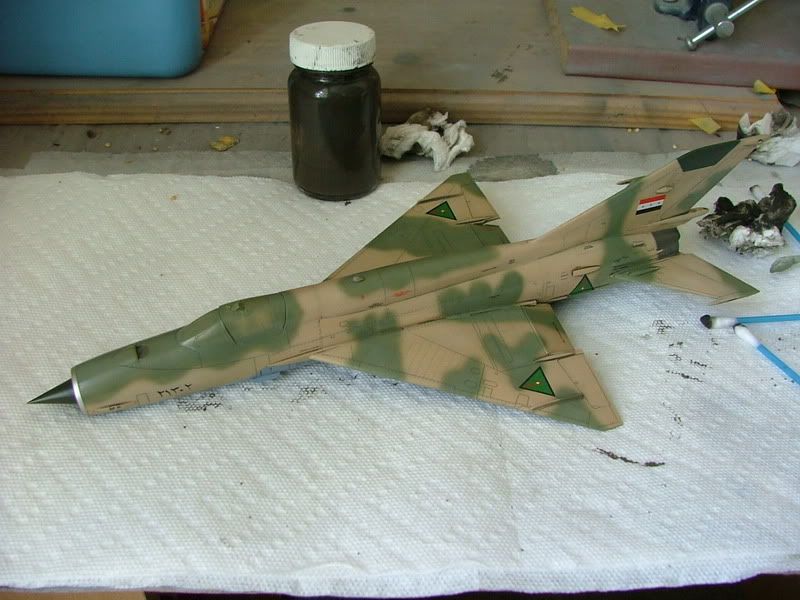 Next its a mat coat to seal the clay and the model for further weathering. 
Guide written by Phil@Flory Modellers
The full range of Weathering Washes and Pigments is available from The Captains Store

Home